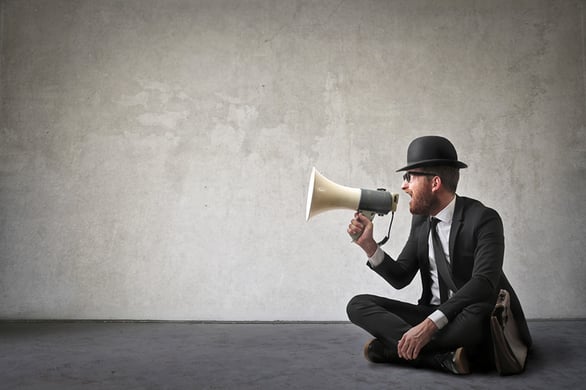 Does your digital marketing generate leads while you sleep?
Generating leads - both high in quantity and quality - is a marketers most important objective. A successful lead generation engine is what keeps the funnel full of sales prospects while you sleep. Surprisingly, only 1 in 10 marketers feel their lead generation campaigns are effective. What gives?
There can be a lot of moving parts in any lead generation campaign and often times it's difficult to know which parts need fine tuning. In this guide, we will expose the top 30 techniques marketers should utilize to increase leads and revenue. These tactics have been tested over the past 7 years and have been used by our 8,000+ customers to generate more than 9.8 million leads last year.
"LEADS ARE THE METRIC THAT, AS MARKETERS, WE RELY ON. BECAUSE LEADS MEAN MONEY."
- KIPP BODNAR, HubSpot
Lead Generation Video Series - Week 1 - Derrick Thompson (Founder of T&T Creative Group)
Lets take a look into the mechanics of high performing lead generation campaigns:
1) Creating Irresistable Offers
Yes. It's one of the most powerful words in the human language. And if you think about all the things we do as marketers, it's ultimately to get people to say "yes" to our offers.
When an offer is exclusive, scarce, or in high demand, it becomes more desirable. Whether they are whitepapers, free trials, memberships, sales promotions, or downloads, these irresistible elements can overcome a lead's typical friction, doubt, or concern.
Why do these elements work? Because they trigger a physiological reaction that makes an offer more valuable. People need to perceive the value of your offer to be greater than what you're asking for in return. The higher the perception of value, the more irresistible the offer. So how do you create irresistible offers?
2) Call To Action (CTA)
Calls-to-action (CTA) are the secret sauce to driving people to your offers. If your CTAs aren't effective at capturing people's attention and persuading them to the click, then it makes the offer useless.
CTAs can be used on product pages (non-landing pages), in display ads, email, social media, direct mail and pretty much anywhere you can market your offer.
But not all CTAs are created equal. In a world where every brand is fighting for consumers attention, it's critical that prospects choose your offer over your competitors. In this guide, we'll uncover tips to creating CTAs that rock.
3) Landing Page
Landing pages are one of the most important elements of lead generation. In fact, according to MarketingSherpa's research, landing pages are effective for 94% of B2B and B2C companies. The use of landing pages enables marketers to direct website visitors to targeted pages and capture leads at a much higher rate.
What's great about landing pages is that they direct your visitors to one particular offer without the distractions of everything else on your website. Visitors are on a landing page for one and only purpose: to complete the lead capture form.
4) Form
Forms are the key to a landing page. Without them, there is no way to "convert" a visitor into a lead. Forms come in handy when it's time for people to sign-up, subscribe to your site or download an offer.
5) Multi-Channel Marketing
Your website isn't a silo. Marketers must utilize many other channels in order to maximize their lead generation efforts. In this sense, a channel might be a retail store, a website, a social media platform, an email, or a text message. The objective is to make it easy for buyers to research, evaluate and purchase products in any way that is most appropriate for them. It's all about having the right marketing mix.
Generating leads online has the power to transform your marketing. Using great offers, calls-to-action, landing pages and forms - while promoting them in multi-channel environments - can reduce your cost-per-lead while delivering higher quality prospects to your sales team.
The basics herein are just the beginning. Our FREE eBook (30 Tips to Generate More Leads) contains many best practices for every aspects of lead generation to help bolster your conversion rates, but these tactics are only the tip of the iceberg. Continue to tweak and test each step of your inbound lead generation process in an effort to improve lead quality and increase revenue.
Now go, young grasshopper, on your way to becoming a lead generation master.