In today's ever changing world of small business marketing, there are few that will prove to be more beneficial to a business than a well executed Local SEO strategy. Google's studies have shown that 50% of all consumers that conduct a local search visited a business within one day and 34% of computer and tablet users visited a store within a day. Therefore if you do not have a plan in place to constantly grow your local SEO you will undoubtedly lose valuable customers to your competition.
All SEO, local and organic, starts with a base of having great content and a responsive website. Local SEO though has literally hundreds of different factors that influence how you rank locally. To help you optimize and achieve the maximum results from your local SEO strategy, we are sharing 5 important tips to consider:
Local SEO Strategy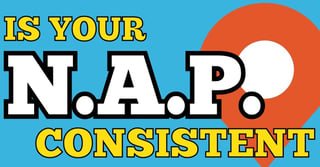 Make sure your business name, address, and phone number is accurate and consistent
Your name, address, and phone number (or NAP) is the most important piece of information that you need to get in front of any potential customer. Ensuring its accuracy is paramount and one of the cornerstones to any successful local SEO campaign.

You want to make sure that your NAP is added into your html of your website. This way you ensure that your NAP is shown and is consistent on each page of your site and that this information is consistent with NAP you are using to create local citations and on local search directories, thus allowing search engines the ability to cross reference with all resources to make sure the information they give their visitors is correct; creating credibility with your consumers.

Specific details are absolutely crucial. Avoid using any abbreviations, nicknames, or short forms of any of your NAP information. For instance if your address has "

Avenue

" located in it, use the full word "

Avenue

" instead of "Ave." whenever listing your business information on your site, any local search directories, or search engines. Keeping this practice helps to eliminate the possibility of the information being listed differently anywhere.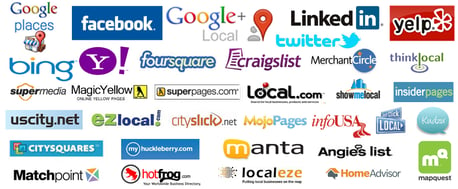 Build Local Citations
A local citation is a mention of your business name and address. Examples of citations can be mentions on yellow page websites like YP.com, customer review sites like Yelp, or even they can even be found on local chamber of commerce pages and local business association pages.

Citations are one of the most important ranking factors in Google and Bing's local search algorithms. According to Moz.com, the volume of structured and consistent citations that a local business has is the third most important ranking factor when it comes to local search results in Google and Bing. Therefore claiming as many business listings on as many reputable websites as you can is extremely important. You also want to make sure that your NAP is consistent when claiming all these listings. Citations from reputable sites help search engines to ensure that the business information is accurate and that a business is indeed a part of a particular community. Google continuously crawls the sites where citations are located and having inconsistent NAP will undoubtedly hurt your ranking.

Google+ Local is the most important of the business listings you must claim. The information you enter into your Google+ Local page plays a key role in where you rank on Google local, map, and mobile search rankings. Therefore proper categorization in your Google+ Local page, as well as other business directories, is extremely important. The categories you choose help search engines to determine which businesses show up in local search results during a visitor's search query.

Also many consumers turn to business directories such as Angie's LIst, Yelp, and Facebook to find local businesses to patron. So claiming these business listings on popular review and social media sites not only allows you to increase your local search rankings, but also gives you the opportunity to have your business seen by as many consumers as possible.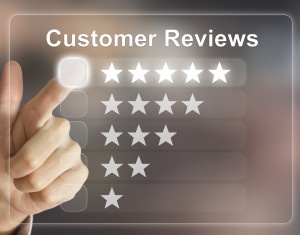 Get Customers to Leave Reviews
Honest and accurate customer reviews are probably the single most influential piece of information that your customers will come across. 90% of customers are influenced by online reviews. Therefore, from a business standpoint getting good reviews from customers is important to the success of any business.

The first step to gaining these precious positive reviews is to provide and enjoyable experience for each customer consistently. The second part of the process is to actually ask for the review from the customer. Getting customers to review immediately after services are rendered tends to be the most effective time to get a positive review. Customers are typically most enthusiastic about an experience with a business immediately following the completion of a service or interaction. If you are not able to get reviews immediately following up with customers with emails to receive reviews, offering incentives to customers to leave reviews, or running contests on social media for reviews being left are all effective ways to get customers to review your business on various websites.

Outside of the influence that reviews have on customer perception, they also have a strong correlation to local search ranking. According to Moz Local, review signals are the fifth most important factor when it comes to local search ranking factors. The reason that reviews are so important to search engines is pretty simple, it's what their visitors want. Visitors come to search engines to find the most relevant information on whatever topic or business they looking for and, what is more relevant than a customer review from an actual customer. There are a few factors that determine how reviews affect your search ranking:

Number of Reviews-- The more reviews you are able to obtain the better. Just getting one positive review is not enough. According to Brightlocal, customers begin to trust businesses when they have between 7 and 10 reviews.

How quickly you get reviews-- Search engines achieve to give their visitors the most accurate and legitimate information. So getting reviews too quickly can get you penalized by the search engines. SO NEVER EVER BUY REVIEWS! You want your reviews to be posted organically by real customers with true opinions of your product or service.

Diversity of sites where your business i reviewed-- Search engines strive to give their visitors the most relevant information it can possibly provide. One way search engines determine relevance amongst local businesses is to examine the reviews you have on various, high authority third party sites (such as Yelp and yp.com) as well as the search engines themselves, So getting numerous reviews on as many sites that allow reviews that you possibly can will only work to improve your search ranking.
With the evolution and the growth of the mobile search market, local search ranking is more important for local small businesses than ever before. There are literally hundreds of factors that determine local search rankings. We have outlined three of the most important factors. Along with local SEO, you don't want to lose focus on the important of organic SEO as well. As search engines become more sophisticated these two areas will become more closely tied to one another. By implementing the techniques we have discussed in this article and utilizing the tips for organic SEO in our free e-book "25 Website Must Haves to Drive Sales, Traffic, and Leads" you will be able to set a terrific base on which to build a successful overall SEO strategy for your small business.