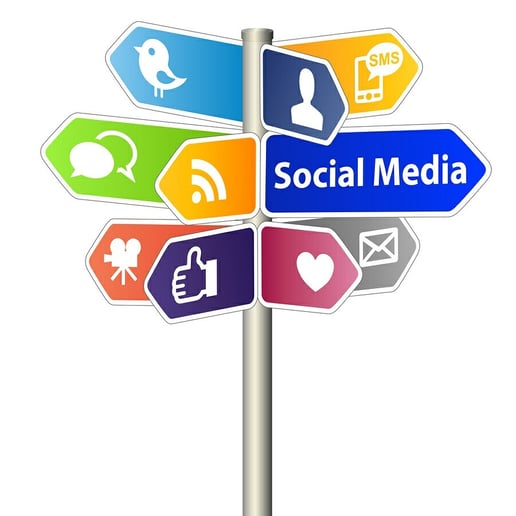 B2B Social Media Strategy
We have all seen the explosive growth of Social Media over the last 20 years. In fact 72% of all internet users actively use social media on a daily basis. Therefore, saying that social media marketing should be an integral part of any business's marketing strategy is an understatement. Corporations gain tremendous brand awareness and in turn sales growth through leveraging social media. Remember what we the ice bucket challenge did for funding for the ALS association? Exactly. But despite this knowledge and evidence of the influence of social media, B2B companies have traditionally struggled with this aspect of digital marketing. So We have put together 5 tips to help your B2B company's social media strategy gain some momentum:
#1 Choose the right social media platforms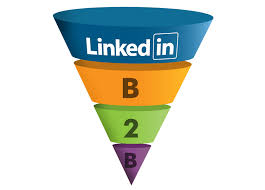 There are a plethora of options of social media platforms for you to choose from. They all serve a unique role in the social media market, and understanding their roles and the customers that utilize them is imperative to the success of any social media campaign.
LinkedIn is by far the most popular and most effective social media platform for B2B companies in terms of lead generation. LInkedIn is where most professionals and decision makers in the world of business come to congregate and collaborate. Consequently this makes LinkedIn a prime spot for B2B companies to build meaningful relationships and networking with the right people. The goal of any social media network is not just to drive traffic to their website but to drive targeted traffic that could potentially turn into leads for the company. This is why it is so important for any B2B company to be engaged and interact daily.
Even though LinkedIn is the most utilized social media platforms amongst business professionals, one cannot ignore Twitter. Twitter has a network of millions of people and you can deliver specific messages in a concise manner and you can deliver links to important and relevant content in real time. Twitter's use of hashtags makes it a great tool for segmenting your audience and making sure your tweets get seen by the most relevant individuals. So focusing part of your time to focus on building your Twitter following could prove to be an extremely effective complementary platform to LinkedIn.
#2 Your Content Strategy and Social Media Strategy should be connected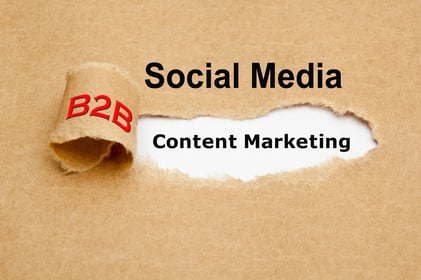 Having strong and engaging content has always been the cornerstone of any online marketing campaign. This is no different for social media marketing. Sharing quality content on social media is the strongest way to utilize social media platforms to generate leads. Strong content can position you as an expert in your field and getting this content in front of as many qualified individuals is vital. This is exactly what a strong social media presence will allow to happen. This is why connecting your social media channels is extremely important. For example, a guest post on a popular blog can link to a video on Youtube or a infographic posted as a tweet on Twitter can link to an article on your company's blog. Utilizing your different social media channels in this way will lead to more engaged traffic and further cement your company as experts in the field for which you operate in.
#3 Your Strategy should be to Engage First and then Generate Leads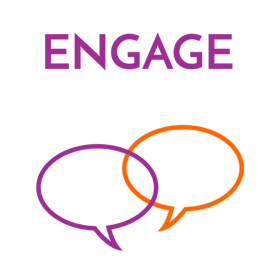 The first goal of many B2B's social media strategy is to generate leads. Consequently this typically leads to an unengaging and somewhat "boring" social media presence. Leads typically come from social media once engagement and a strong presence has been established. In order to achieve this presence B2B businesses have to find different angles in their industry in order to reach a broader audience and get their brand and content in front as many potential customers and decision makers as possible. For example, if you are a parts supplier for a hardwood flooring manufacturer you may not have many people on Twitter mentioning the products that you provide but, there may be there are people who are interested in tips on diy hardwood floor installation. This is an opportunity your company could use to establish a presence on social media and from there with consistent activty and engagement leads will follow.

The presence of social media is only continuing to grow. So the B2B companies that learn to use these platforms in effective ways are going to give themselves a huge advantage over their competition. Social media is all about building trust and engagement with your brand. There is probably no other medium that can influence your brand awareness than social media. With that said social media marketing should only be part of a complete inbound marketing campaign. Receive a free complete assessment of your digital marketing presence and strategy by clicking on the link below.